THESE ARE CHIPPED STONE TOOLS NOT USED AS PROJECTILE POINTS
They can include knives, scrapers, drills, and many other tool forms. Some of them are much more rare than dart points.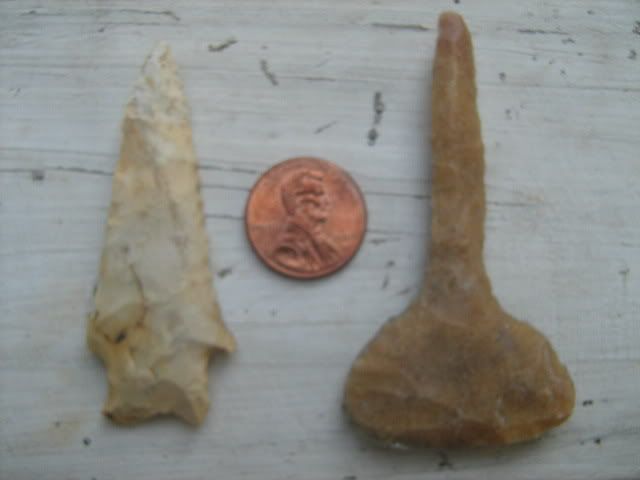 A beautiful drill I found in 1995
From Comanche County, Texas, which has produced more high quality artifacts than any other area in the state.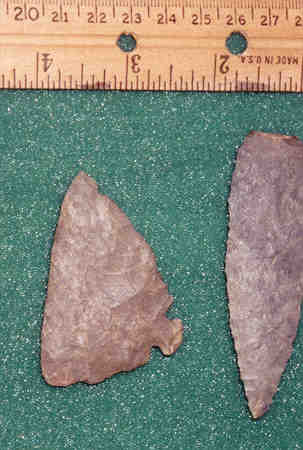 My only corner tang knife . . .
Except it's more of a back tang. I found it and the nice chert knife next to it (partially cropped out of the photo) in the same general area, about five years apart.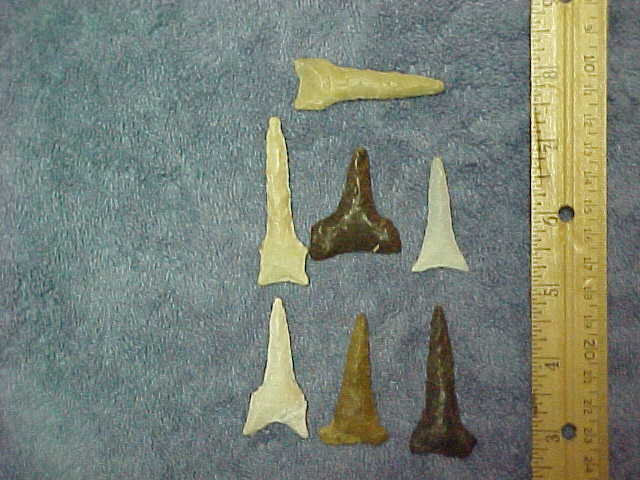 A set of Paleo Drills
Found in various Texas locales. They can be told by their heavily ground, Paleo-style bases. Virtually every known type of Paleo point was occasionally reworked into a drill.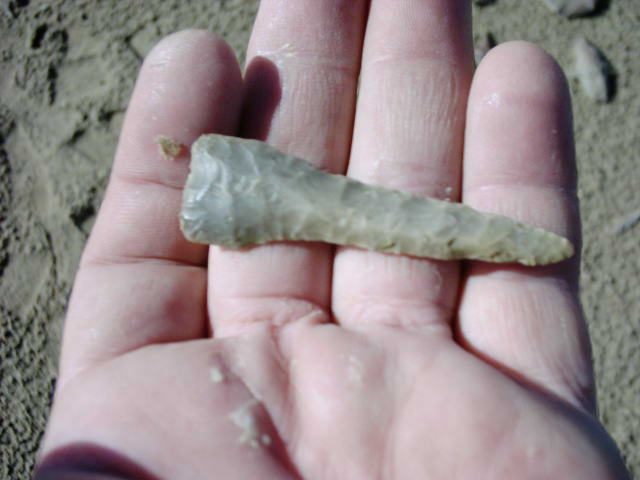 What a dandy Scottsbluff drill!
I found this beauty on the morning of Dec. 30, 2005, my last hunt of the year. What a beaut!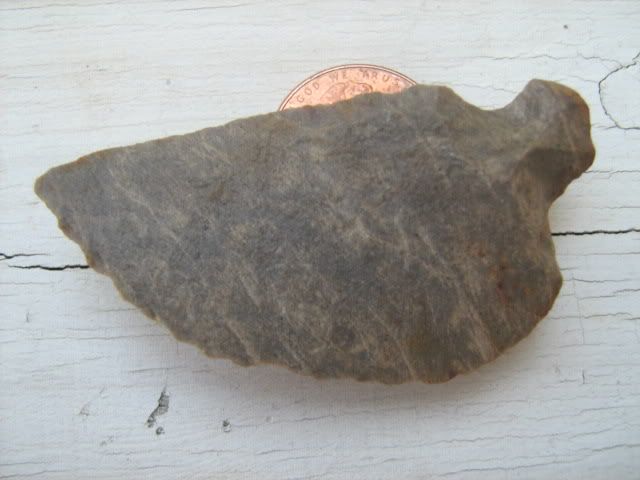 A COOL LITTLE ARTIFACT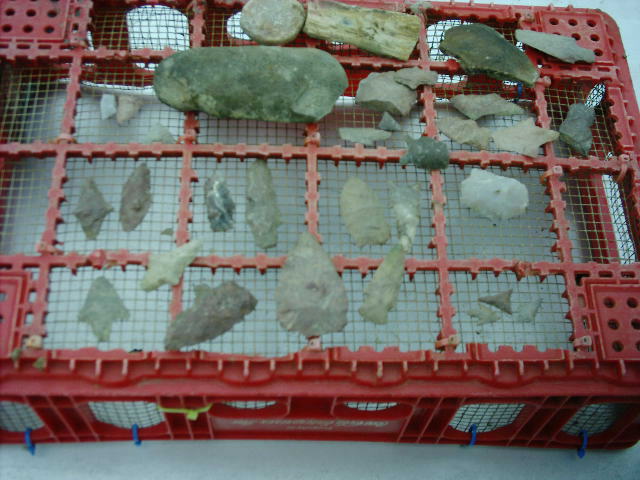 HAPPY BIRTHDAY TO ME!!
On December 13, 2005, I took the afternoon off work to celebrate my 42nd birthday. What a day! I found 15 artifacts, including a super serrated Dalton, a fluted point preform, a celt, three nice bird points, and 9 dart points and knives. My best birthday hunt ever!