A FRATERNAL CLUB FOR TEXAS ARROWHEAD HUNTERS
Founded in 1989 by four collectors - "born on the tailgate of Kenneth Bush's pickup," as we like to say - SHOT has been a part of the North Texas collecting landscape for a good while now.
We recently decided to go to only one show a year, since the fall show was declining in attendance. For the moment, we have setled on a location in Greenville, TX - the Family Life Center of Crossroads Church, at the intersection of I-30 and US 69. To boost attendance and participation, in 2004, the members voted to allow buying and selling of artifacts at our shows. Since then, a number of well-known dealers, including Bill German, Bob Miller, and Winston Ellison, have begun attending. We are still firm believers in strong cooperation with the professional archeological community as well as with the broader collecting community, and have had several professional archeologists attend our club meetings in the past. Gary Fogelman, publisher of Indian Artifact Magazine (see links page) has also been our guest a couple of times, and has kindly published many of our meeting's photographs in his magazine. We publish a bimonthly newsletter for our members as well. Dues to join the club are $10 a year, which covers the cost of our mailouts, andleaves us a little extra to buy our "Best Finds" trophies. We raise additional funds from table fees and by selling barbecue at our spring meeting - this pays for the trophies that we give out for the best finds of the year and the cost of the building rental.
We usually run anywhere from 30 to 60 collections at each show. We'd love to have you join us. For more info on SHOT, E-mail me, or call our new Club Secretary, Raymond Gathright, at 903-274-7075. His Email is rgathright@leo.tamu-commerce.edu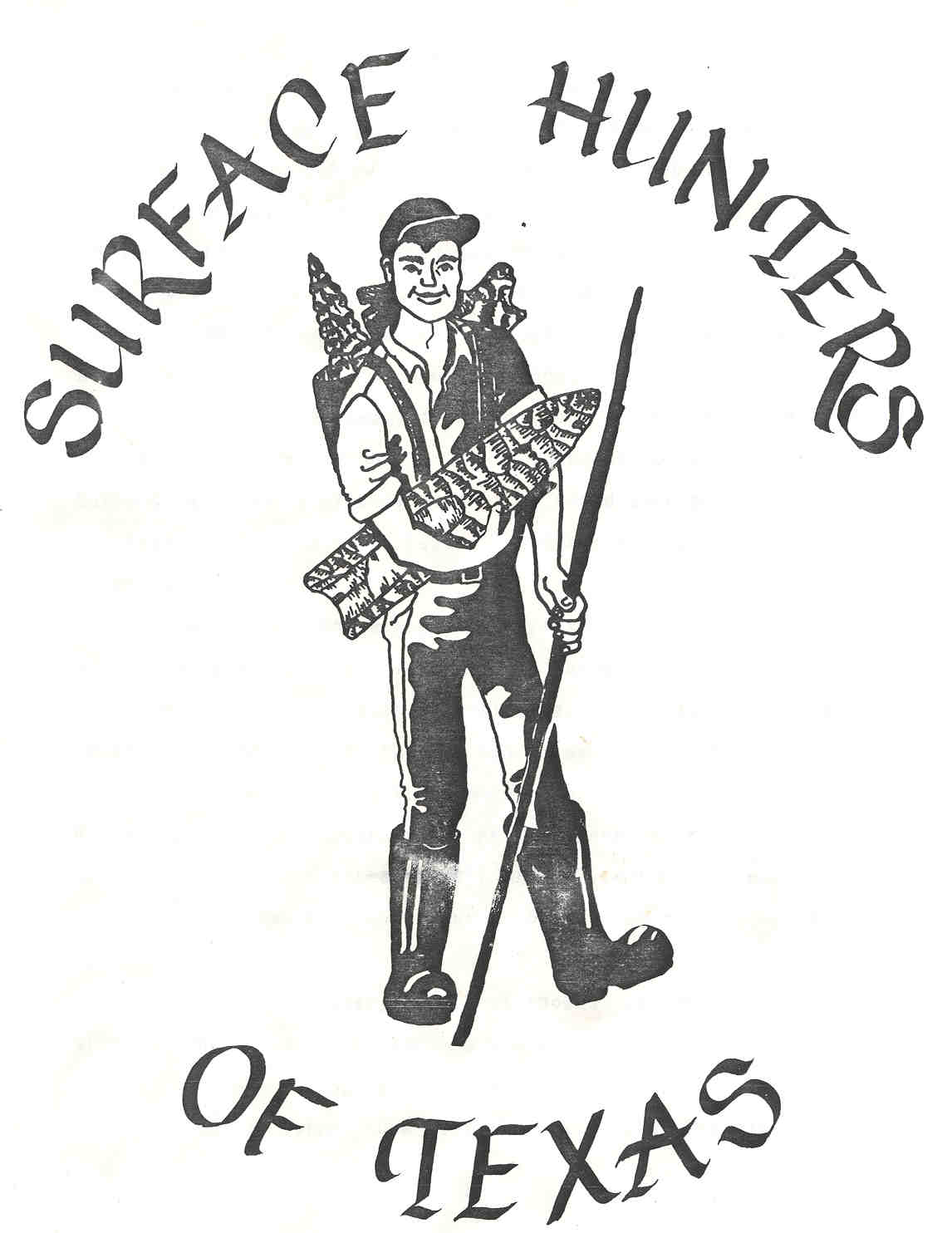 REPORT ON THE SPRING 2008 MEETING OF SHOT!
We had a fabulous show in Greenville on April 26, 2008. There were about 25 tables of relics and I would guess our attendance ran from 75-100 - there were lots of people coming and going all day. The competition was pretty good, too, and my friend Ray Gathright cooked up some of the best brisket I have ever eaten. All in all, this was one of our most successful shows EVER!
THE SPRING MEETING OF SHOT WILL BE HELD IN GREENVILLE, TEXAS AT THE FAMILY LIFE CENTER OF CROSSROADS CHURCH, ON APRIL 25 , 2009, FROM 9 AM to 3 PM. Tables will be available for $10 (display only) and $25 (for dealers); walk-in admission is FREE. Please try to come and make it. The location is easy to find - at the juncture of I-30 and Highway 69, next to the Majestic 12 Cinema. Call to reserve your table now (903-217-7446), or E-mail me at indianasmith1@hotmail.com!